Key Cover in Carbon
Product Code
4M80712083Q0
Country of Origin
Taiwan
This item is currently Out of Stock.

Product Details Product Details
Exclusive individualisation for the fans of the Audi brand.
The high-quality real carbon key cover with Audi rings offers an exclusive individualisation for the vehicle key. The decorative cover is attached to the original key by means of an adhesive film attached to the inside.
Design: carbon with Audi rings
Items supplied:
two item key cover
fitting instructions
Notes:
we recommend replacing older or discharged vehicle key batteries before fitting the key cover as the cover cannot be removed without causing damage to it
not for key with panic button
the carbon key cover can reduce the wireless range of the key
For Models:
A3 Saloon (since 2021)
A3 Sportback (since 2021)
A3 Sportback TFSI e (since 2021)
A3 Sportback g-tron (since 2021)
S3 Saloon (since 2021)
S3 Sportback (since 2021)
RS 3 Saloon (since 2022)
RS 3 Sportback (since 2022)
A6 Saloon (since 2019)
A6 Avant (since 2019)
A6 allroad quattro (since 2020)
A6 Limousine TFSI e (since 2020)
A6 Avant TFSI e (since 2020)
S6 Saloon (since 2019)
S6 Avant (since 2019)
RS 6 Avant (since 2020)
A7 Sportback (since 2019)
A7 Sportback TFSI e (since 2020)
S7 Sportback (since 2019)
RS 7 Sportback (since 2020)
A8 (since 2022)
A8 (2018-2021)
A8 L (since 2022)
A8 L (2018-2021)
A8 TFSI e (since 2022)
A8 TFSI e (2020-2021)
A8 L TFSI e (since 2022)
A8 L TFSI e (2020-2021)
S8 (since 2022)
S8 (2019-2021)
Q4 e-tron (since 2022)
Q4 Sportback e-tron (since 2022)
Q7 (since 2020)
SQ7 (since 2020)
Q8 (since 2019)
Q8 TFSI e (since 2021)
SQ8 (since 2020)
RS Q8 (since 2020)
Q8 e-tron (since 2024)
Q8 Sportback e-tron (since 2024)
SQ8 e-tron (since 2024)
SQ8 Sportback e-tron (since 2024)
e-tron (2019-2023)
e-tron Sportback (2020-2023)
e-tron S (2021-2023)
e-tron S Sportback (2021-2023)
e-tron GT (since 2022)
RS e-tron GT (since 2022)
Audi Shop Terms and Conditions
Similar Products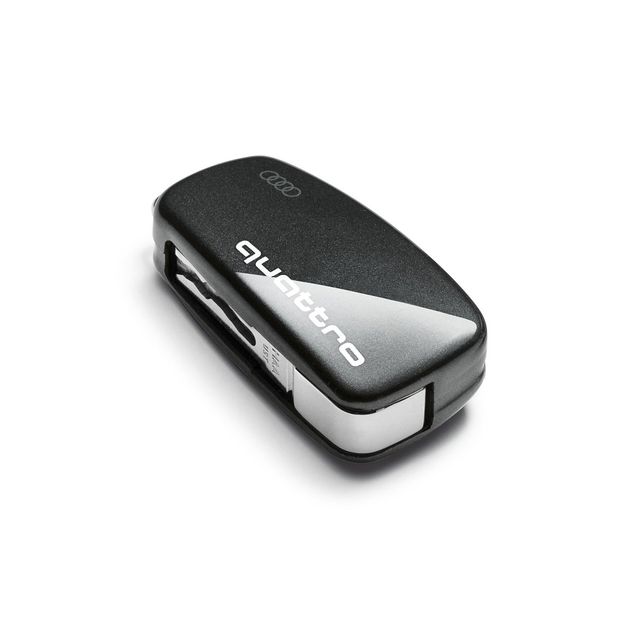 Key Cover with quattro Design, Daytona Grey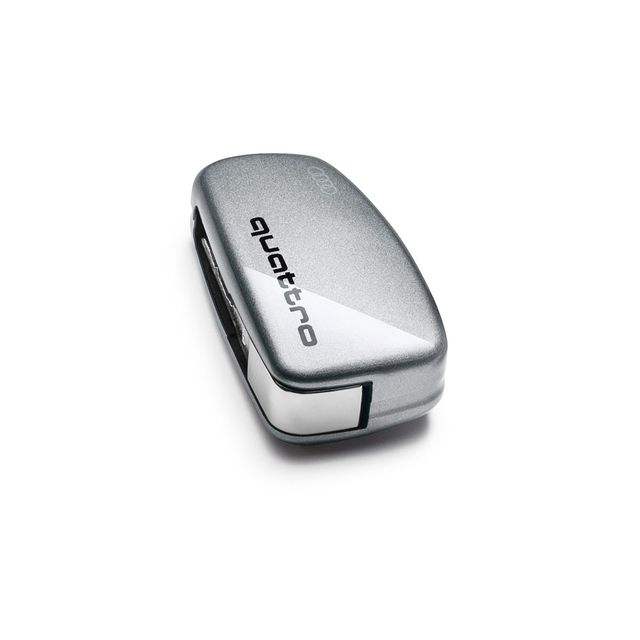 Key Cover with quattro Design, Floret Silver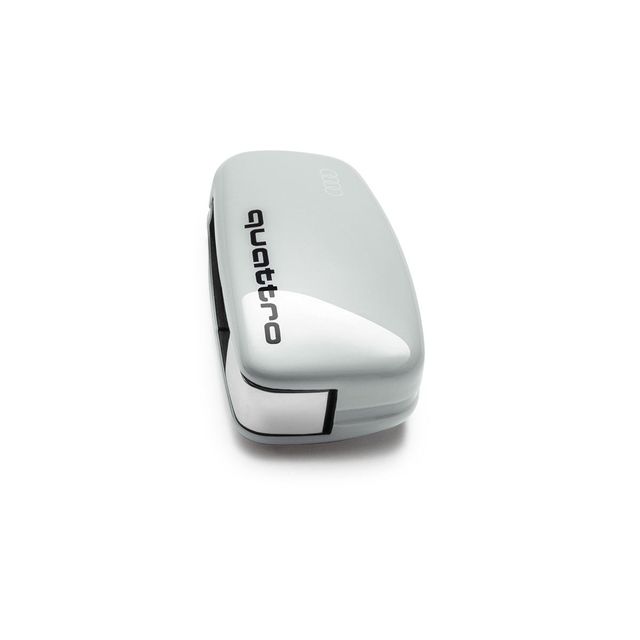 Key Cover with quattro Design, Cortina White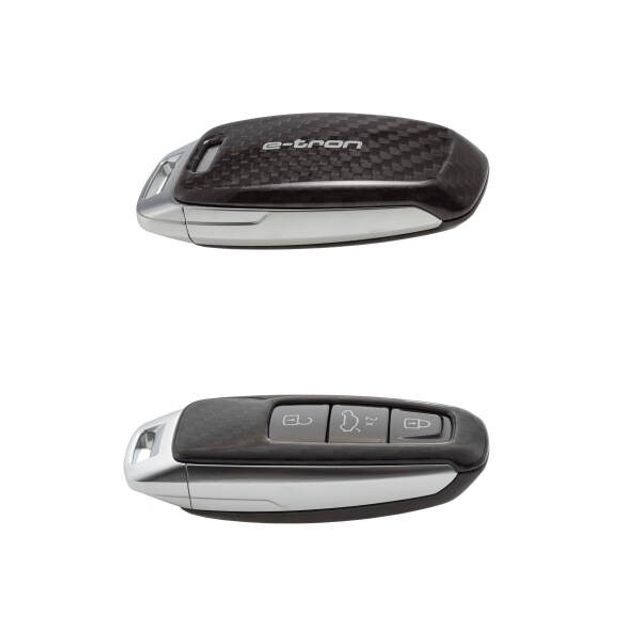 Key Cover in Carbon, with e-tron logo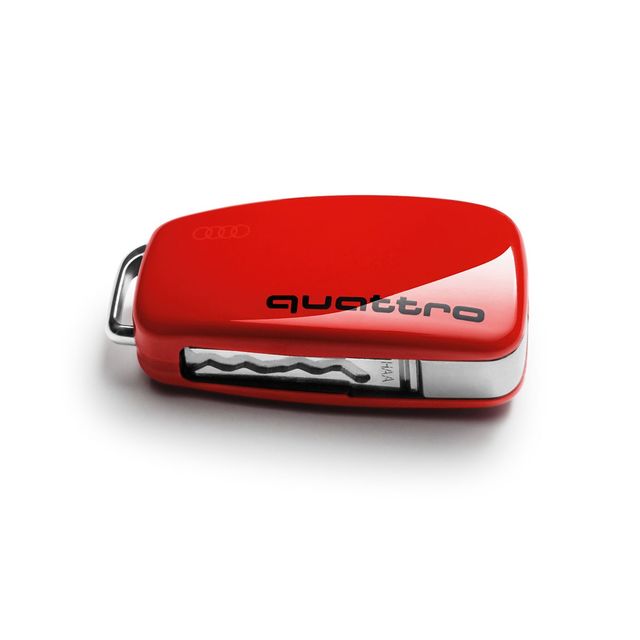 Key Cover with quattro Design, Misano Red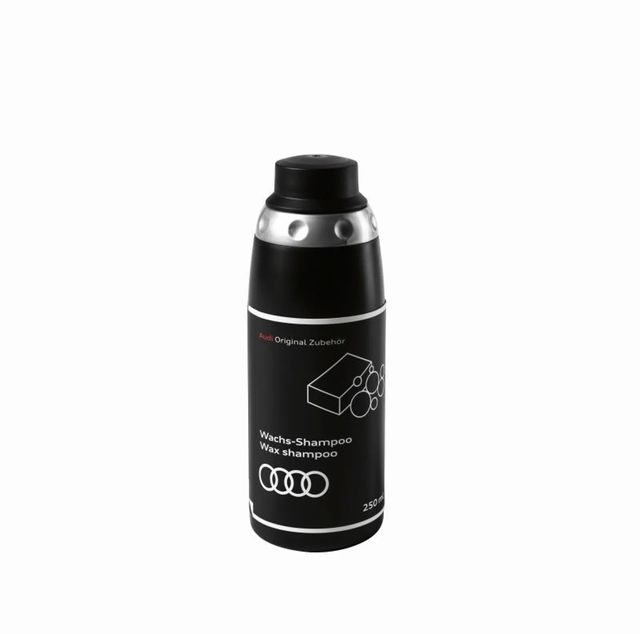 Welcome Car Care KIT - XL